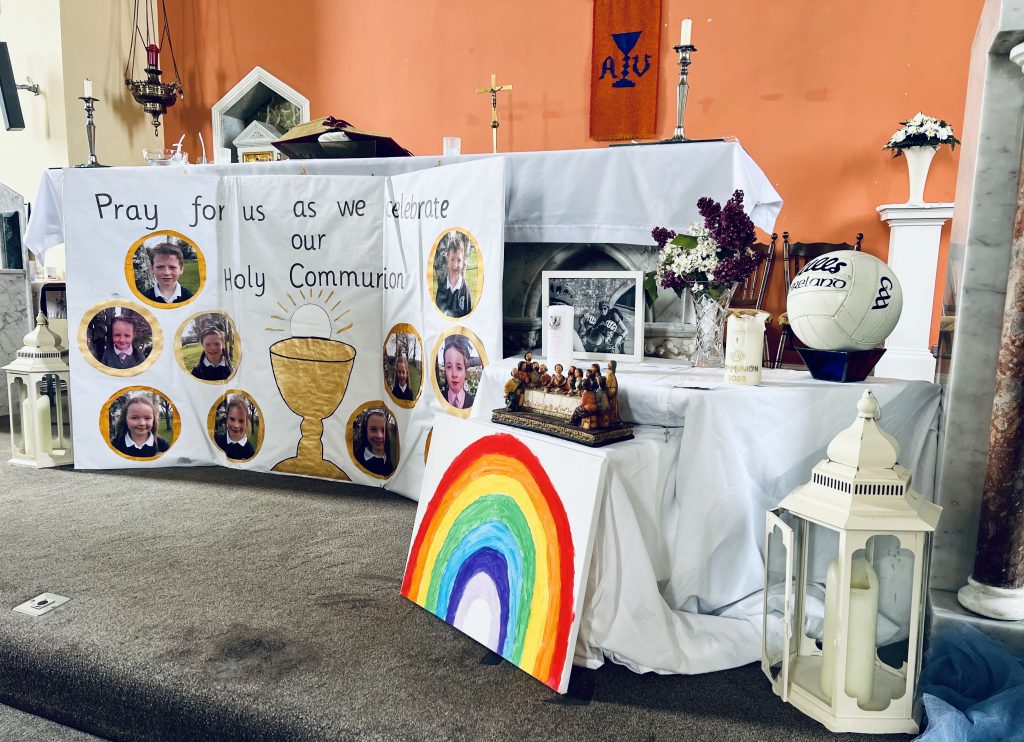 Catholic Ethos
Ballynacally National School is a co-educational Catholic primary school under the patronage of the Bishop of Killaloe. Our school aims to promote the full and harmonious development of all aspects of the pupil: intellectual, physical, cultural, moral and spiritual, including a living relationship with God and with other people. Our school strives to create a learning environment where every child is encouraged and enabled to develop to their full and unique potential as human beings, made in the image and likeness of God. We seek to form pupils who will unselfishly use their gifts for the common good and are committed to work for a more just and caring society.
The school models and promotes a philosophy of life inspired by belief in God and in the life, death and resurrection of Jesus Christ. Together, the Board, the principal and the staff, working with the Patron, the parents and the local parish, model a living human-religious-Christian educational tradition which nurtures the faith of Catholic pupils in a manner that is welcoming to and inclusive of pupils committed to other religious traditions.
The Board of Management and the teachers have adopted the Grow in Love programme, approved and recommended for use in Catholic schools. The programme incorporates the recommended approach to religious education for the reception of the Sacraments of Penance, Holy Communion and Confirmation.